Avoid the stores and get your school supply shopping done online!
EPI School Supply packs are available for sale online through June 10th before prices go up. We'll keep everyone posted as we resume online ordering later in the summer before school starts.
Packages are available for kindergarten through fifth grade. All supplies will be available for pick up at Meet the Teacher on August 10, 2020. * Order suppliesby clicking here.
If you prefer to purchase your own school supplies, here are the lists that show the items and brands our teachers require.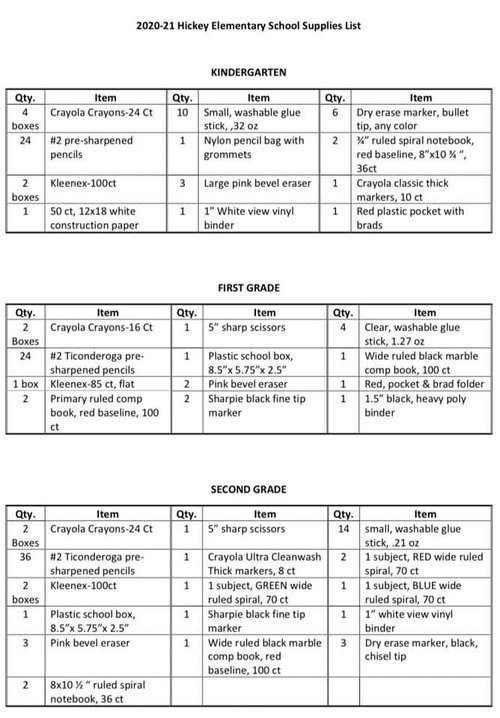 *please note we're operating now as if students will return to school in-person in August until we hear otherwise.