We were honored on Veterans Day, November 11, 2019, to be visited by a few of the brave men and women who have served our country. The children always enjoy their visit and it has left us inspired to give back.
This year, we are doing a school wide community service project and our focus will be on our active duty and veteran service members.
We are excited to be teaming up with Operation Gratitude! They send care packages to various active and veteran military groups that include bundles of letters, notes and drawings.
So how can you help? Glad you asked!
You can use this letter template , create your own, have your child do a drawing or anything you like. Anything goes!
Send your letters, drawings and notes with your child to school no later than December 19th (Winter class party day!)
The PTA has created a red, white and blue mailbox that will be outside the library. Your child can drop yours in the "mail"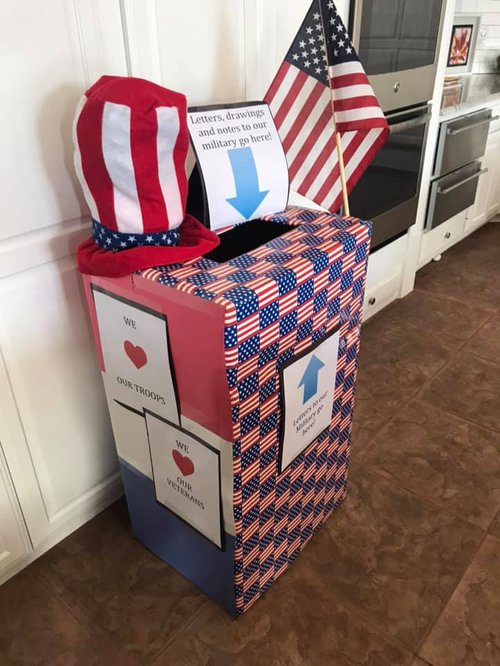 The PTA will handle sending all of our All Star letters to Operation Gratitude
The more letters, drawings and notes that we can send, the greater the impact.
When sending in your letters, please put them in an envelope with this sheet or attach a separate sheet of paper just for our PTA with your child's name and your email address. We are trying track the numbers of letters sent so we can share how bright our All Star gratitude is shining on our brave military men and women.
Questions or concerns, please contact us at president@hickeypta.org!